English Vocabulary and English Words


In the beginning was the word, and the word was with God and the word was God...St John

Knowledge is power.  We need good English vocabulary to communicate knowledge; therefore 'word knowledge' is power.
Have you ever pondered over the size of the dictionary or ever browsed free dictionary online? It contains millions and millions and millions of names and thoughts as words.
So, the big questions?
If you find yourself caught in some awkward situations and are left feeling clumsy...you must start building useful vocabulary.
Seriously!!!
Because, in today's world limited word knowledge is equal to limited success. But, more importantly decent vocabulary size is crucial to reading comprehension and literacy is intertwined with how many and how well you know your words.
Most people stop learning new words after they turn twenty-five. However, successful people and leaders have a common trait; they possess an in-depth understanding of words and they know how to use them correctly. They are known to use the most appropriate word according to the occasion to express themselves.
Successful people continue to learn new words throughout their lives.
---------------------------------------------------------------------------
Now here is the treasure trove of English Vocabulary words for you!!!
----------------------------------------------------------------------------------------------
Because words help us to share ourselves with others - our thoughts, emotions, feelings, and opinions. We influence, entertain, amuse, convince and establish a bond of trust with others through our words, especially the way we use them.
We judge others and are being judged by others, for example our background, education qualifications and culture through English Vocabulary words we use to communicate.
At school/ college students are constantly exposed to new words. Later, when they enter a new world of studies or social group they require new vocabulary words and new terms (jargon).
Paradox of learning a language
We learn words through words otherwise how else can we learn them?
Does it mean you need to have language learning ability to enhance your language?                 
Does it mean English language learners who lack linguistic aptitude, are in for a tough task ahead?
Absolutely not. Because you can learn and memorize words as per your learning strength and your unique intelligence. Yup, you can learn language/s even if you think you  learn better through Pictures (visual), Music (auditory), or by doing (kinesthetic).
You can simply employ these learning styles, unique to you to advance your English vocabulary. 
This place has everything that has got anything to do with English Words and Vocabulary for ESL
It is YOURS, if you looking for solutions to the following:
1. You avoid communication because you are self-conscious about your vocabulary and worried that you will not use English correctly.
2. You do not always know the right word when you write or speak.
3. You are unable to express yourself clearly and confidently.
4. Your language written or spoken doesn't show your real thoughts, feelings, emotions and ideas.
5. You do not feel comfortable with your vocabulary and word-use skills.
6. You have problem of reading comprehension
7.English is your second language
AND
* If you aspire for higher grades in college, you need academic vocabulary to outperform others.
* If you are planning for study overseas, you will be assessed on your English vocabulary words for language proficiency i.e. competitive exams like IELTS, GRE, and SAT.
*If you are a professional whose job is to deliver regular presentations, participate in International Conferences.
*If you looking for a job your vocabulary and language will be tested in psychometric tests
* If you find English Vocabulary interesting-Words intriguing-English confusing
*Learning vocabulary BORES you.
How many English Vocabulary words (Word Lists) are there in English
David Crystal, a prominent name in the English language literature  estimates that there are one million words in the English language. All language experts and  linguists put the number of words close to this figure. Oxford Companion to the English language also states a similar figure.
The reason for the huge size of English vocabulary is the characteristic of English vocabulary. For instance, in English language same word carries different meanings and can be used in many senses . And  not all dictionaries  list all of them. Look at the following definitions :
Number of Dictionary Definitions for
STRIKE........250 PUT.....268 FALL ............264 TURN......288 GET .............289
STAND....334 TAKE ............343 GO ........396 SET ...............464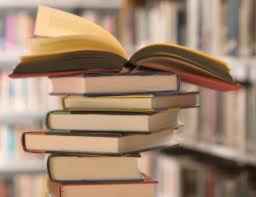 ---
Why English Vocabulary is SO Confusing?
It's quite simple actually, 80% of English word origins can be traced back to either Latin, Greek, French, Celtic, Scandinavia and other.
And to add to these complexities words have undergone complete change in meaning over the years.
Look at the definition of the following words referred in A Dictionary of the English Language, 1775, Samuel Johnson:
Whitewash-----------------A wash to make the skin fair
Watching -----------------Inability to sleep
Imp ------------------------A son, progeny
Commute -----------------To exchange
English is used by the highest number of people in the world for many reasons-economic, political, social or historical.
And quite frequently new words are added to English language because of new inventions in science & technology; social structure; social/ political/ economic reforms.
Why is it difficult learn English Vocabulary Words?
Vocabulary includes many elements, like:
Single Words
Fixed Phrase
Variable Phrase
Idioms
Words as word family comprise the base word (stimulate), its grammatical forms (stimulates, stimulated, stimulating), and its derivatives (stimulation, stimulative). Thus, each word family has several members.
Now you know knowing a word does not mean only one meaning but imply knowing its (word) family, its forms, function and meaning in varying situations/ contexts. 
And, there are millions of words in the English language with peculiar traits like polysymes, homonyms, synonyms, homophones and  contextual use.  
Plus to learn a word and be able to recall it at will, you need at least 7-10 exposures to that word. 
Also English language rules allow to form new words as per the rules of the language i.e. Grammar of Words- noun, verb, adjective, adverb.
Understandably, it's fair to get confused with richness and vagueness of English Vocabulary. But, if you dedicate your time and mind to improve vocabulary; you will benefit immensely in any area of your life that concerns communication in English language.
BUT, as much as English language is a complex whirlpool so much this language has characteristics that make for easy word formations. For example, vocabulary building is incremental in nature i.e. a new word is structured in to existing word families through affix, prefix, and suffix.
How Many Words must you know to achieve academic and professional success?
Do you know? Not only beginners but college students also lack required number of words to understand academic books, lectures, journals and other academic texts.
This website will help you to focus your learning time on words which occur very frequently in simple English texts, scholarly texts and in business communication. These high frequency words and academic words are crucial because they make up 85% of contents in any reading text and academic book and journal.
Alright then how many words you really have to learn?
You need at least 1000 High frequency words that account for basic English to be able to communicate or read in English(Words in any language are the backbone of a language)Then, second 1000 words mentioned in General Service List or High Frequency Word Lists and Academic Vocabulary.
Rich vocabulary is directly proportionate to YOUR vast thought process and knowledge quotient...